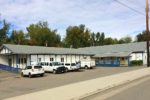 Long Business Description
Mental Health and Addiction Services provides a wide range of programs and services to assist persons experiencing difficulties with mental health or substance use. Programs are generally structured to the needs of each person through all stages of life, including youth, adult, and the elderly.
Business Address
395 Elliott Street
V2J 1Y4
Long Business Description
The Quesnel, BC Tillicum Society / Native Friendship Centre offers aboriginal diabetes awareness and prevention, FAS info, drug and alcohol programs, employment information and counselling, youth outreach, family support, and the Tillicum Learning Centre.
Business Address
319 North Fraser Drive
V2J 1Y9