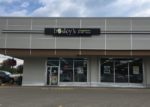 Long Business Description
At our stores, you will find a great selection of pet food, treats, toys, and accessories, all at competitive prices. Across all our stores, you'll fin friendly pet experts trained in pet care and nutrition through the University of California Davis Extension School. We pride ourselves on being pet experts and we want to use our knowledge and experience to help you find the right nutrition and other solutions for your pets.
Business Address
Unit 102 - 155 Malcom Drive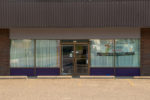 Long Business Description
The purpose of our club is to form a group of like-minded dog owners and enthusiasts who want to train, work, and play with their dogs.  We want to share our knowledge, support, and experience with the general public and each other about living with dogs, dog training, and dog sports. Our club embraces those wishing to just having fun with their dogs, wanting to try new activities, and those who desire  to improve their dog training and handling skills, as well as those looking to actively compete. We wish to provide a safe and welcoming atmosphere that includes all breeds and mixed breeds, all sports, and all people, while encouraging safe and humane handling and training techniques.
Business Address
382 Anderson Drive Quesnel, BC
V2J 1G9
Long Business Description
Pets Plus has been caring for the pets of Quesnel and area for 5 years now. Amanda Harriman (Owner) is certified as a Veterinarian Hospital Assistant, professional groomer, dog and cat first aid attendant, and handles care and maintenance. Amanda is also a pet nutritionist, which helps ensure that you are feeding the right diet to your pet.
Business Address
423 Elliott St